Two Virginia half-siblings were arrested for the sexual abuse of a 3-year-old girl and her 8-year-old sister.
Robert Eugene Clark and his half-sister, Samantha Simmons, were arrested, charged, and ultimately sentenced to a combined 108 years in prison. The two girls were found living in disturbing conditions after being sexually abused.
Clark and Simmons both molested the girls repeatedly, and subjected them to living in squalor. When the then-4-year-old girl was found, she wearing nothing but a diaper and was covered in dirt. She and her sister were both living in separate mobile homes at the time, right next to one another. The homes were infested with bugs and the girls were forced to endure ancestral sexual abuse that reportedly was a pattern in the family for three generations, The Roanoke Times reported.
"They were taught to perform sexual acts more so than they were taught to brush their teeth," Chief Deputy Commonwealth's Attorney Jared Moon said. "There's no other way to describe this than as a family orgy."
Peggy Sigler, a caseworker with the Rockbridge Area Department of Social Services, discovered the girls' living conditions in 2015 and later described what she found.
"There was clothing, papers, trash, feces and cockroaches everywhere," she testified in court. "You walked in the home and the cockroaches would literally jump on you and crawl all over your body."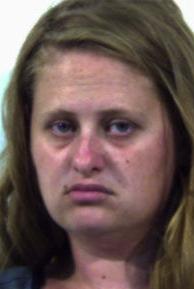 Many readers called for the siblings to receive a much harsher punishment.
"Putting them in jail is like putting them on 5th Ave in a penthouse. They need to be put right back in the nasty trailer they were in and put a cage around it with locks so they can never get out. Let them die or starve to death or get eaten by all the roaches and bugs. But that would still be too good for these devil scums," one Mad World News reader commented on the site's Facebook page.
"To hear of such evil in this world sickens me! Those poor babies had their innocence taken away by monsters! I hope those two never get out of prison. I hope their dirty little secret gets out and those two are raped and sodomized everyday for the rest of their sorry lives! I know we are not suppose to judge others but damn! This is a hard one!" another wrote.
"I literally can't believe what I read on a daily basis the abuse that these poor innocent children endure!!!! I just get so angry and enraged that on a daily basis the parents who are supposed to care and protect them are the monster. It just sickens me to the core and we really need to have an immediate death penalty for anyone doing such acts period," another added.
Source: americanow.com